I've been reading a fair few threads regarding high quality audio and, correct me if I'm wrong, but as I have no spare USB port (and they are exposed to the outside world and the DAC must be inside the box) then my choice is to get busy with a soldering iron and some pins on P5 and get an i2s DAC. Of which I have come up with the following 2 - and these are all I can find:
http://www.ebay.co.uk/itm/111145590537
which is i2s to seperate left/right phono socket. £12 including postage to the UK.

Welcome to use this self-made CS4334 IIS/I2S Decode Board with H/P Output. It turns I2S signal into analog signal. And it can be connected with I2S and adjust any sampling rate between 2kHz and 100kHz.The output interface can be connected to headphone or power amplifier which could be used as audio input.
___________________________________________________
And this
http://www.ebay.co.uk/itm/111143816191
which is i2s to TOSLINK and SP/DIF optical and co-ax. £13.50 inc postage to UK.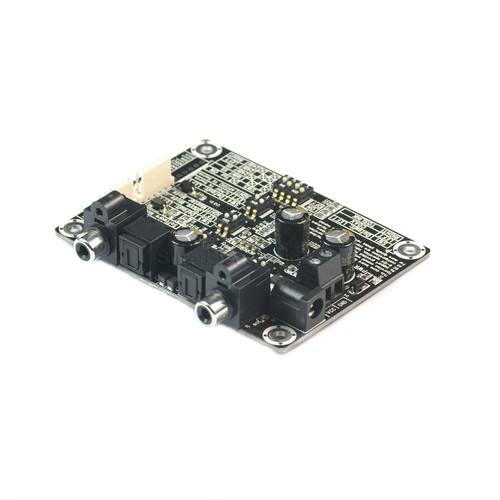 It is a product that can convert S/PDIF and I2S signal to each other. This product can convert the signal S/PDIF into I2S signal, or convert the signal I2S to S/PDIF signal.
If
they actually do what I
think
they do, then this seems a very cheap solution to my problem. Or am I missing something obvious?
I'm more than happy to buy, try and review one of them if no-one else has, but it would be helpful to know if this really is compatible with what squirts out of P5 and if I'm doing it it right.