Hi,
I would like to interface my 3D printer control board (5V) with my Pi 3 (3.3V) running octoprint.
For this I need a serial connection capable of 115200 baud while isolating the Pi from the board at the same time.
For this, optoisolators are the component to use, I think. I tried it with a couple of LTV-816 I had at hand. I used the first circuit from the following picture (source:
https://next-hack.com/index.php/2017/09 ... -3v-input/
).
For Rl I used 380 Ohms on 3V3 and 820 Ohms for 5V. Rpu is 10k Ohms on my circuit.
When probing with my multimeter the circuit gave the intended results, however when connected to my printer and the pi it does not seem to work. Sadly I don't own an oscilloscope, so I can't check waveform output.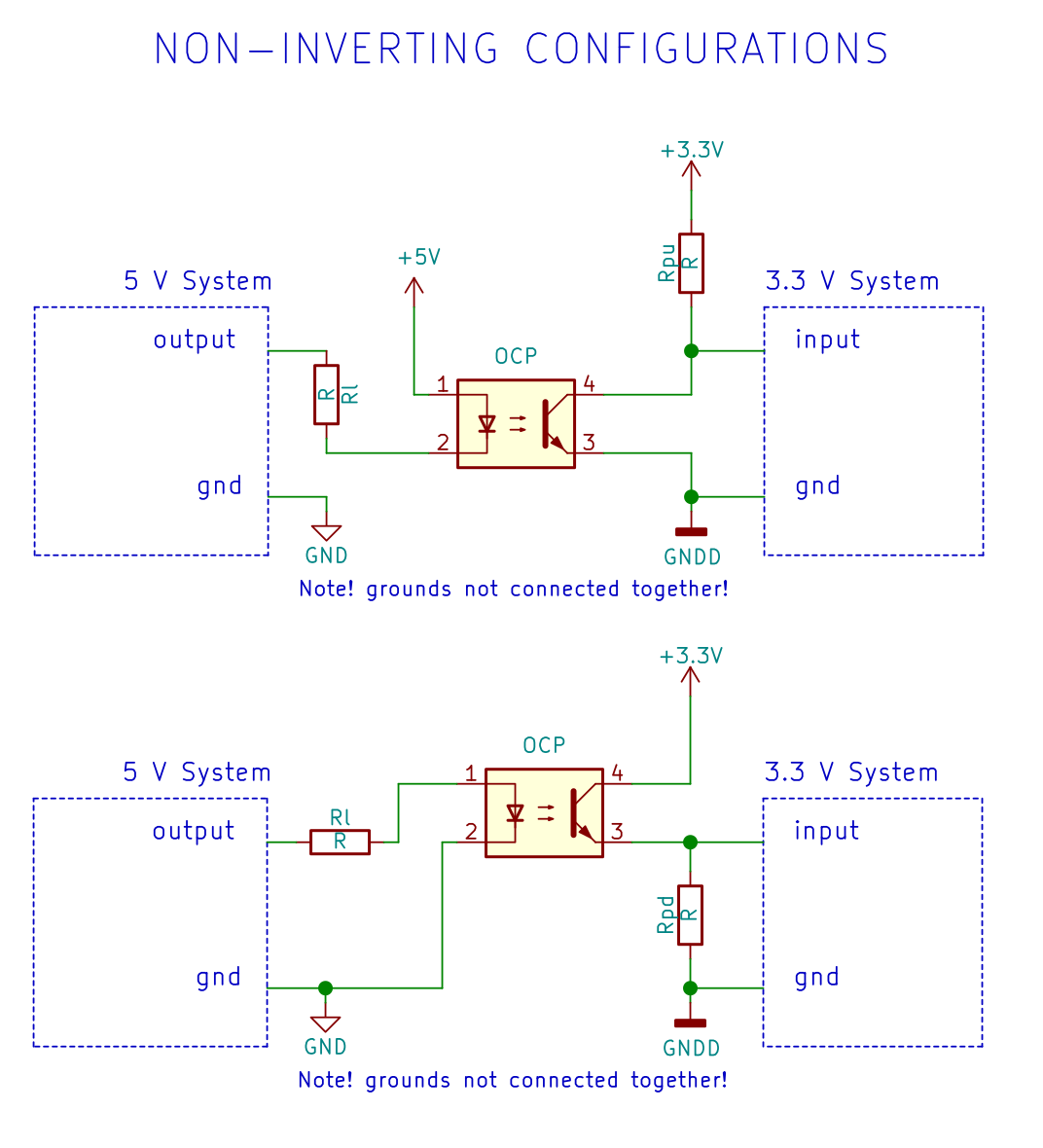 I was wondering, if anyone had a similar problem before and could give me advice on
(i) preferably a board I could purchase that is able to handle the speed or
(ii) better optoisolators to use (6N137 popped up for me, however they do need 5V supply voltage which seems awkward to use with the Pi) or
(iii) better circuit with LTV-816.