Hi,
I'm an inexperienced RasPi-er just learning about the platform. Recently I found a USB cable Male-Male, something like this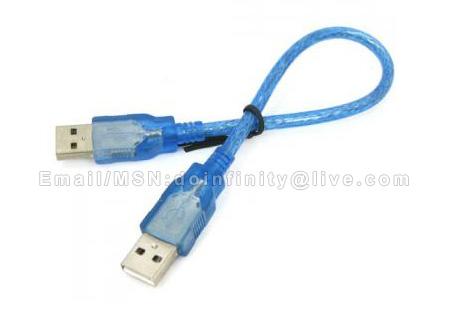 lying around in my
cables bin
.
Thus wondering if I can use this cable with the Raspberry Pi 3B, to interface with the PC directly. I did try to connect it, but
didn't show anything different compared to no cable connected.
Code: Select all
Bus 001 Device 003: ID 0424:ec00 Standard Microsystems Corp. SMSC9512/9514 Fast Ethernet Adapter
Bus 001 Device 002: ID 0424:9514 Standard Microsystems Corp. SMC9514 Hub
Bus 001 Device 001: ID 1d6b:0002 Linux Foundation 2.0 root hub
The above shows as an output of lsusb with or without the cable connected.
Has anyone tried this, or know if this can work with some specific settings (or software)?