I am currently working on sub-project "ESP32-CAM ov2640 sensor global external shutter" and created a sub repo already:
https://github.com/Hermann-SW/Raspberry ... aWebServer
The most difficult part after hardware reverse engineering the ov2640 sensor
https://www.esp32.com/viewtopic.php?f=1 ... 4a48842dd5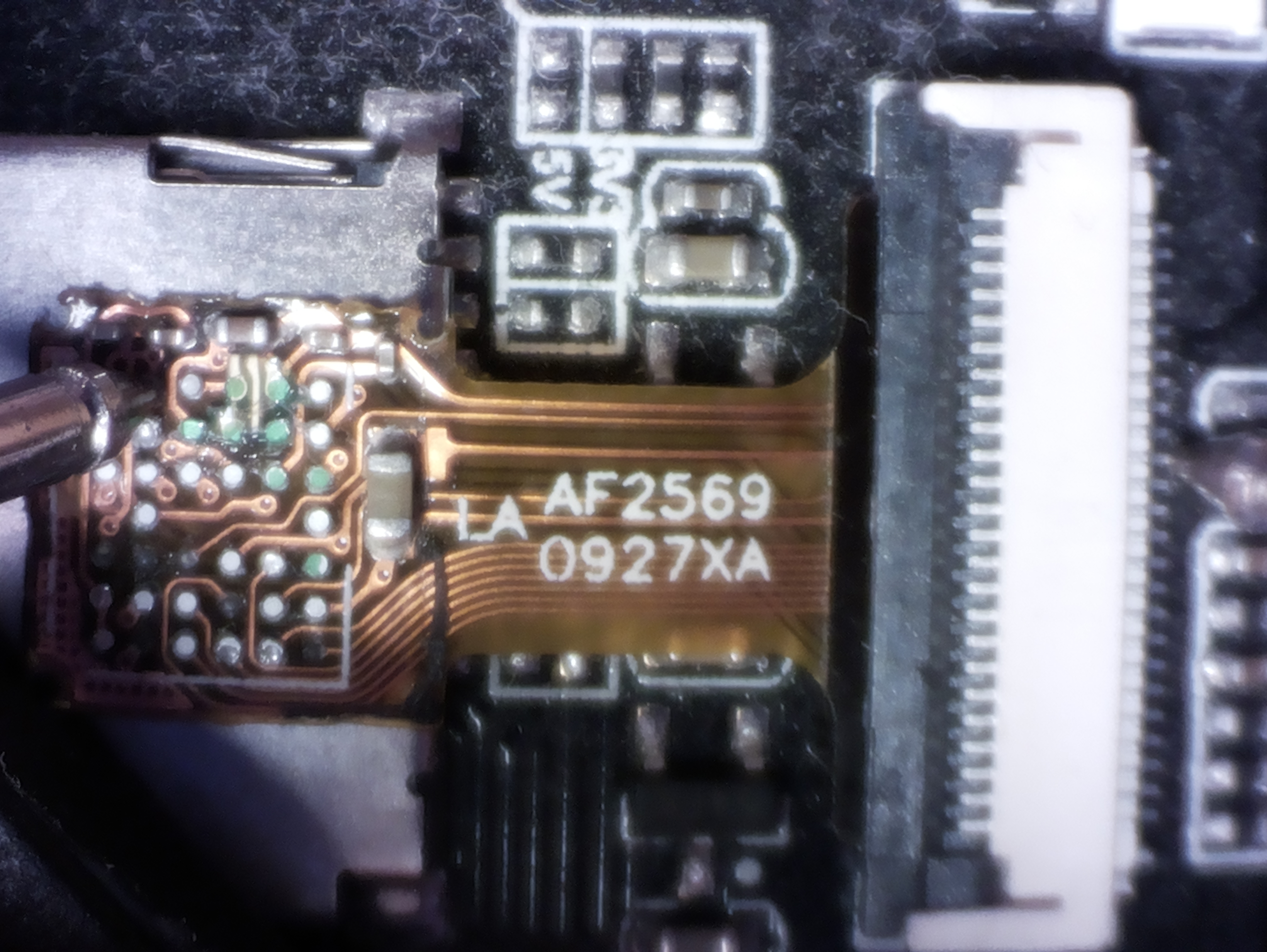 was to solder a thin cable to flat ribbon cable connector pin10 (those pins are 0.5mm spaced!), which was surprisingly easy to do with using v1 camera as big magnifying glass and look into HDMI monitor only while soldering:
While with Raspberry v1 camera ov5647 sensor I have full control over when to trigger global reset frame and independently to control the shutter time, the ov5647 predecessor sensor ov2640 that I debugged and use has pins A2 and B2 connected. When setting pin10 to high, all lines get reset. When pin10 gets low, readout of image already starts?!?!? I am pretty sure that global external shutter frames can be captured by ov2640 sensor that way, only some lines at top of frame will be "lost" because they have already been read out and sent to ESP32 when the flash actually happens. This is work in progress.
Today I looked something up on aliexpress and unplanned realized that v1 camera clones (Raspberry v1 camera is not sold anymore after v2 appeared in 2016) do cost less than 4$ these days with free shipping(!):
https://www.aliexpress.com/wholesale?Se ... FreeShip=y