Last video effective exposure was 10.88µs+140ns+2.4µs=13.42µs.
I wanted to try half of effective exposure time, 6.71µs-2.4µs-140ns is slightly more than 4µs strobe pulse length. So I configured 4µs strobe pulse length (00 16 in registers 3b0[bc]). The frames looked really washed out. I did try brightness 75, 85 and 95. Best of the three was 85, but no nice frames (scaled down to 640x360):
Then I remembered that in gimp the contrast setting helped me out, and tried that with raspivid contrast setting ‒ successfully.
This are the scripts used. In first script raspivid gets started in backgroud, with brightness 85 and contrast 75:
The called script sets all the registers as needed:
Code: Select all
[email protected]:~ $ cat frex_i2ccs1
#!/bin/bash
./i2cwrite36 /dev/i2c-0 3002 ff
./i2cwrite36 /dev/i2c-0 3b01 00 08 00 04 00 10 1d
./i2cwrite36 /dev/i2c-0 3b0b 00 16

while true
do
  ./i2cwrite36 /dev/i2c-0 3b08 01 
  sleep 0.0288
done
[email protected]:~ $ 

This is the video uploaded to youtube, again I converted part of the 25fps video to animated .gif (scaled down to 640×360) playing with 5fps:
https://www.youtube.com/watch?v=hcyHCCr ... e=youtu.be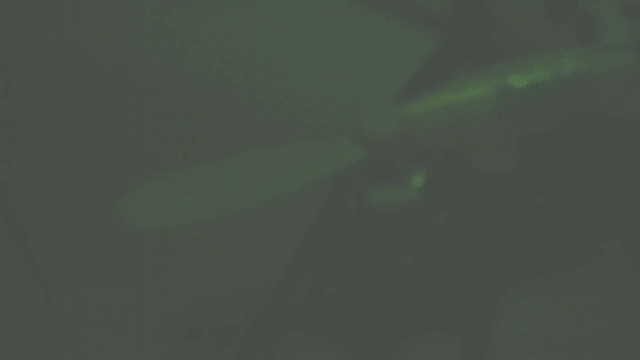 First, I find it really remarkable that with only 4µs strobe pulse length a global shutter video is possible thanks to raspivid's brightness and contrast options. But as you can see the frames look not that good as before.
For any steps reducing strobe pulse time further, swapping out the 5000lm led with 10000lm led is needed.
As asked in earlier postings of this thread, what "nice" speeds (object move less than 1mm) can be captured with global shutter and 4µs+140ns+2.4µs=6.54µs effective exposure time?
152.9m/s or 550km/h:
Code: Select all
$ echo "0.001/0.00000654" | bc -ql
152.90519877675840978593
$ echo "0.001/0.00000654*3.6" | bc -ql
550.45871559633027522934
$