Contrary to Raspberry v1
camera
that saw cheap clones soon, v2
camera
is secured by a crypto chip on the
camera
board, which (until now) successfully resulted in no v2
camera
clones.
In case only v2
camera
image sensor is broken or damaged (
I replaced original v2

camera

lens with an M12 mount lens
, and some small dirt ended up on the blank image sensor), you could just buy a new imx219
camera
module only for less than 12$ (with free shipping to Germany) instead of 25$ for complete v2
camera
with board:
https://www.aliexpress.com/item/IMX219- ... 14495.html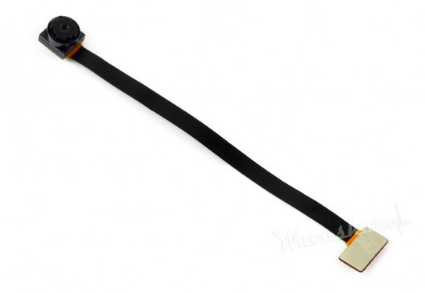 I wanted to test that out, and instead having to wait for 30-50 days, I ordered the same "IMX219
Camera
Module for the official Raspberry Pi
Camera
Board V2" from ebay in my country for 17$. By that the imx219 sensor arrived within 4 days from order.
Today I did try the new imx219 sensor. First I used (as always) the
2m
flat ribbon
cable
to connect the v2
camera
module with my Pi 3B+. This never did show any issues sofar for me, but I know that 6by9 wrote several times in different threads that longer than 15cm flat ribbon
cable
is problematic.
First I did unscrew the M12 mount with lens from the v2 board, then unplugged the tiny connector, and finally clicked the new connector into the board. The difference to original imx219 sensor is that the new sensor has 6cm
cable
length between board and image sensor, while original has less than 1cm (the original connector is on top of new connector plugged into v2 board, I did tape onto the original
camera
sensor in order to avoid more dust inside):
The preview of mode 7 raspistill -t 0 on HDMI monitor looked really bad, many artefacts I have never seen before. I did record still with this command:
Code: Select all
raspistill -md 7 -w 640 -h 480 -o tst.md7.

2m

.jpg
While the preview did not look nice, the
camera
worked in principle, but to my surprise an all black image got stored:
So the question was: Bad imx219 sensor or bad
2m
flat ribbon
cable
?
I replaced the
2m
cable
with the original 15cm one, and all issues are gone, with same capture command as above: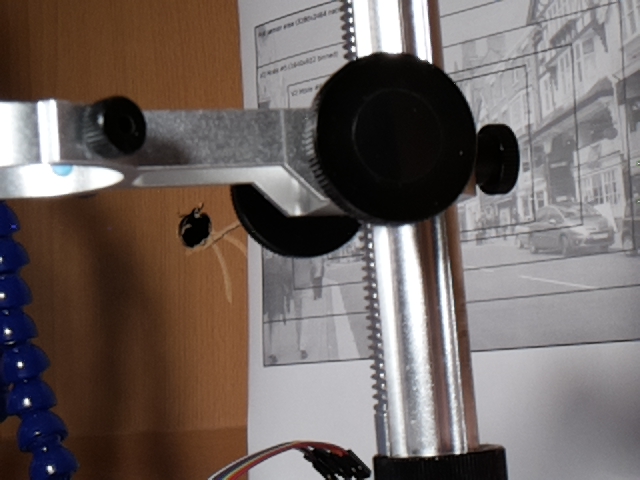 Summary:
If you have a broken imx291 image sensor, but a good v2

camera

board, you can get a working v2

camera

for 12$ only
I did screw the M12 mount with lens again on my (only) v2

camera

board.
Now I can flip easily between M12 lens imx219 and original lens imx219!