Korean PCB shield developed for Raspberry Pi Beginner and developers
Hi ~~~
I'm a korean raspberry pi user. I like to develop raspberry pi
I made a raspberry pi forum and website for korean users, which is raspberry pi village
http://www.rasplay.org
korea raspberrypi open project one : multi control RC Car intro : http://www.rasplay.org/?p=5820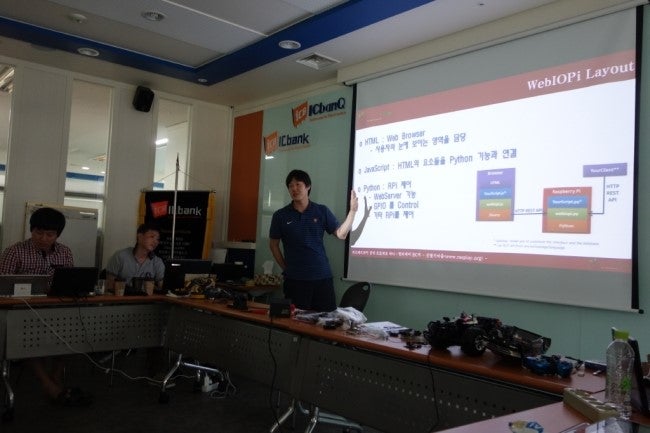 However, raspberry pi accessories(development module and PCB) are selled expensivly on Korea.
Therefore, we made Multi-pi for Korean raspberry pi users and developers.
Multi-Pi is RC Car dc mortor module PCB shield for raspberrypi developer and begginer
Multi pi is a simillar type of board to Humble Pi.
However,we found Humble Pi's problem and improved it for the suitable use of korean Raspberry pi users.
o Multi-Pi Intro :
http://www.rasplay.org/?p=5201
o Multi-Pi test :
http://www.rasplay.org/?p=5323
POWER TEST
raspberrypi with desktop PC connect test Uart
DC motor test
Multi-Pi Sample
sample video :
o RC car on the raspberrypi with multi-pi :
http://www.youtube.com/watch?list=UUV6t ... r_embedded
o Robot Arm on the raspberrypi with multi-pi :
http://www.youtube.com/watch?feature=pl ... z5I2hxvzew