Hello Fellow Pi-people!
I've been enjoying my Pi for a few weeks now, mostly with the Raspbmc. But also trying some tutorials from the home site here as well (making led blink 'n stuff really enjoyable). And it came to my attention that the Pi kinda gets hot! Maybe its not hot enough for damage and such, but the cooler the hardware, the longer it lives!
As a CNC-Milling fanatic with 5-6 years experience and a few "papers" that say I'm educated enough to operate dangerous ultra-high powered machinery I'd thought i would make a nice cool block!
I still have to mill the damn thing! out of aluminum or maybe even brass. But here is a sketchup drawing of my concept. It covers a few things that i won't be needing while using Raspbmc. But if anyone likes the idea i can always try making it accessible later on.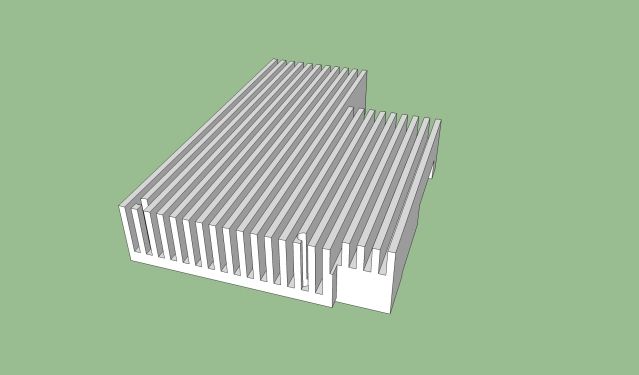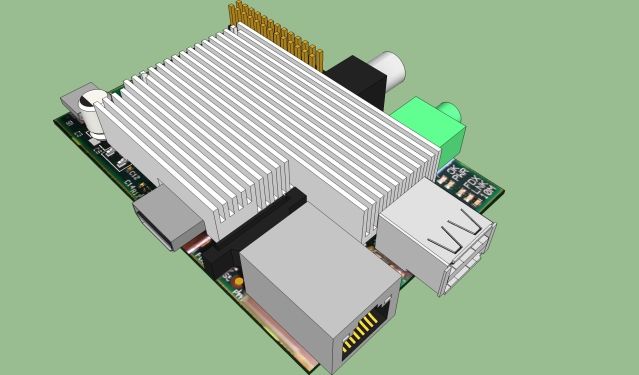 The idea is that it makes the board evenly high, so if you sandwich it in a case, you can apply all pressure on the block and it spreads it evenly on the components.
Anyone have thoughts or comments! please post!
PS: unless its something in the line off: Pi doesn't need a cooling block haha