This is an expandable case made from laser cut acrylic and inexpensive parts found at any local hardware store. It is expandable and intentionally oversized to provide some protection for connectors, and accommodate HATs and some GPIO expansion. It is reusable, so I no longer have to feel guilty about a growing pile of single-purpose cases on my shelf...
The layers are square, each layer can be rotated 90 degrees to reposition connectors, LEDs etc.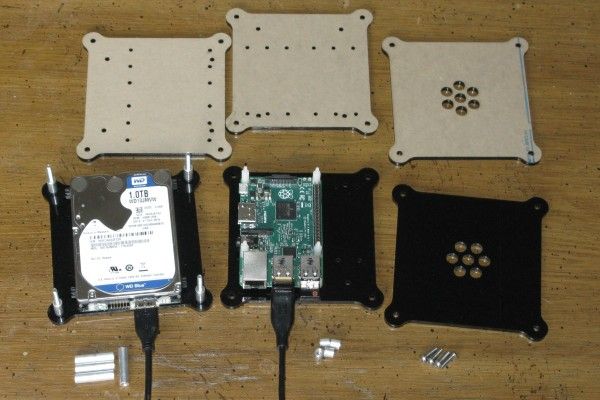 The goal was to make something that would accommodate added or changed hardware, assembled or disassembled in a few minutes with a screwdriver and still look acceptable next to home audio and video gear. I also wanted to avoid any small parts or fasteners that could not be replaced from a hardware store.
The geometry pretty much depends only on what is connected to the Pi. The second version below uses the same parts as above, with the addition of a DAC with RCA cables (the original use was a streaming audio player). Only the screws used are longer, by a few mm.