I just released the code for my Unicorn Hat FFT audio visualizer! It's really cool!
It's all written in C and takes a stream input from stdin, meaning you can pipe any realtime audio stream to it.
It's only a visualizer, it won't play the audio you pipe to it.
You can
watch a demo here
: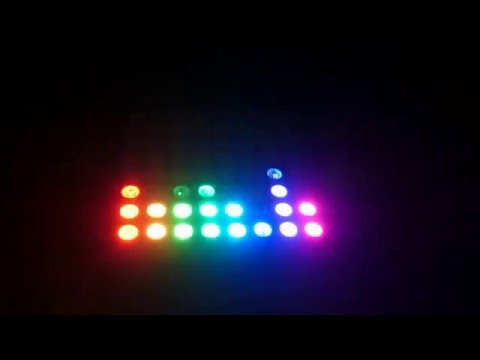 Code & instructions:
https://github.com/daniel-j/unicorn-fft
I have a pi zero running in USB gadget mode, it's connected to a PC and acts as a sound card and ethernet adapter, all over one USB cable!
I might release the scripts I use later, but
here is the guide I used
to set up the gadget.
A tip: You want to have a USB-to-TTY cable during setting it up, because once the pi zero is in gadget mode, normal USB devices won't work (like a keyboard or USB hub).
I have the unicorn-fft start up with arecord as input source on boot. I just plug the pi into the computer and it will visualize anything that's played to it. I have tested this on Linux and OS X.
You need to make a multi-out/loopback device if you want to hear and visualize at the same time.
You can change a line in the code to make it look like this instead
Do you have a PiGlow but no Unicorn Hat? I have made a FFT audio visualizer for the PiGlow too!
See:
viewtopic.php?f=38&t=127677