We
love
the
official Raspberry Pi power supply
, manufactured by Stontronics. It's reliable, modular, and bears loads of certifications for export. You can't ask much more from a PSU.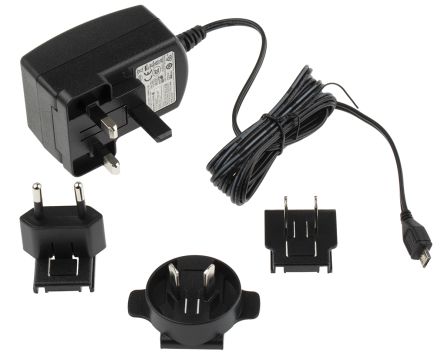 ...which is why we're super bummed we can't use for it for a current project which requires a DC barrel jack connector (picture below) instead of the usual micro USB.
We found a "medical-grade" PSU [edit: link removed] that checked all boxes, plugged a few to some heavily stress-tested Raspberry Pi 3 B+ to test them, and then ordered hundreds. A few months later, we have about 10% of them that are unable to sustain proper voltage, triggering under-voltage warnings across the board, which happens when output voltage dips below 4.63V, well below this PSU's 5V±5% supposed output.
In your opinion :
- how/where should we source our next PSU ? Experience just taught us that specs don't tell the whole story.
- how can we test the reliability of our next PSU ? We found some voltage multimeter-dataloggers but were floored by how expensive they are (e.g. Fluke)