PhatFil, thanks for help. The links you provided gave provided a whole new dimension for my project (cat tracking). This code base is especially interesting
https://github.com/switchdoclabs/iBeacon-Scanner
. Most of my code for work is in C but much much easier these days to find examples for hobby stuff in python I guess. I'm just at the dangerous skill level with python and it always annoys me because of the;
1) 2.7 vs 3 stuff
and the
2) how can there be Sooooo many ways to add modules stuff
However, the code base looks managible. I tried getting that going yesterday but ran into numerous problems. I'll take it to my local linux user's group and see if i can recruit a cat-person.
Today, I'm maintaining sanity by NOT doing software. Rather I'm working on gridPee, the gridded urine containment vessel that is a short drop and a sudden stop under the fake reuseable "dirt" (safflower seed) that the cats scratch in then do their business. I'm trying to make something that isolates the drippings within a few grids so as to facilitate a dipstick check or a pipette sample. I'm using off the shelf stuff like a grid that's a light louvre sealed to a plane of plexiglas with cheap bondo epoxy. Here's a pix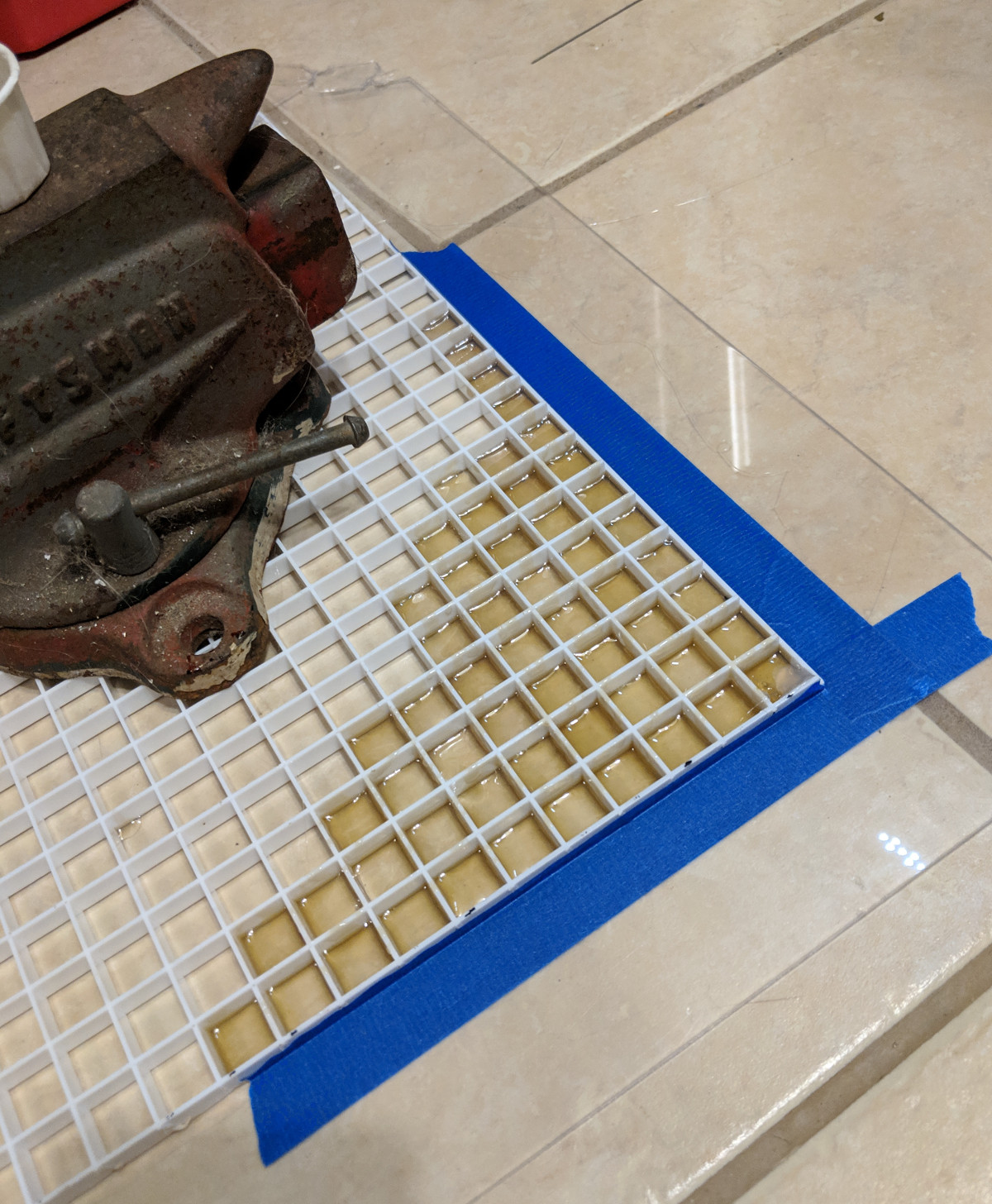 Cheap epoxy outgasses toxicity for years so this stage is just proof of concept. Maybe I can move to a 3d-printed grid that can optimize grid geometry vs standard-cat-pee-volume.