Cannot write SD
Posted: Thu Dec 06, 2012 4:06 pm
Hi guys, this is my first PI. I'm gagging to use it (after waiting 4 months). But I seem to be having some problems getting the iso to write. (images for the cards ect below)
1st problem.
I have a Micro SD in an adapter, it seems to write fine ( either Debian or Raspbian ) but when I go to boot it flashes 4 ligts (I think, its rather fast possibly 3 lights).
2nd problem.
As the 1st method didnt work I brought an SD card which didnt work on the lil laptop which has the SD card reader built in, So I ended up buying a reader.
The new SD in the reader reads fine, but when I go to write to it, it either fails and acts as if the sd was removed (windows hardware removed sound and error 2 on win32 disk imager, Or it seems to write, but only takes 5 secconds (to fast for an almost 2gb file).
Oh and the lil write prtect button is in the right place
HELP!!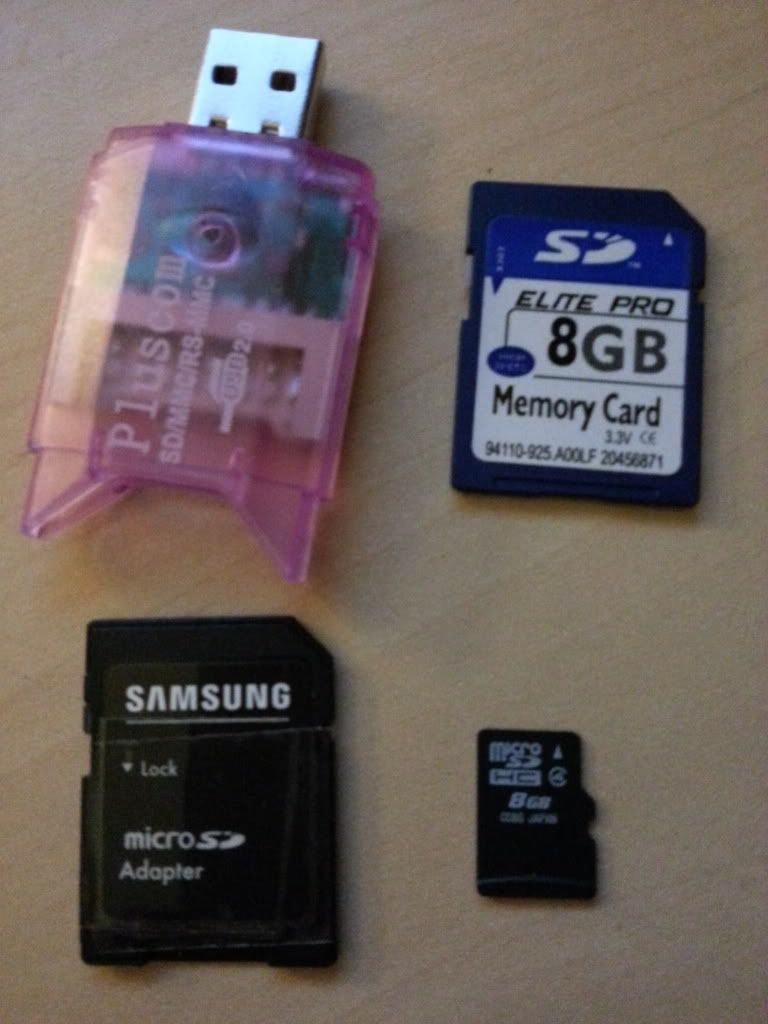 Many thanks Mark