Hello,
I did some speedtests with speedtest-cli and I got these results.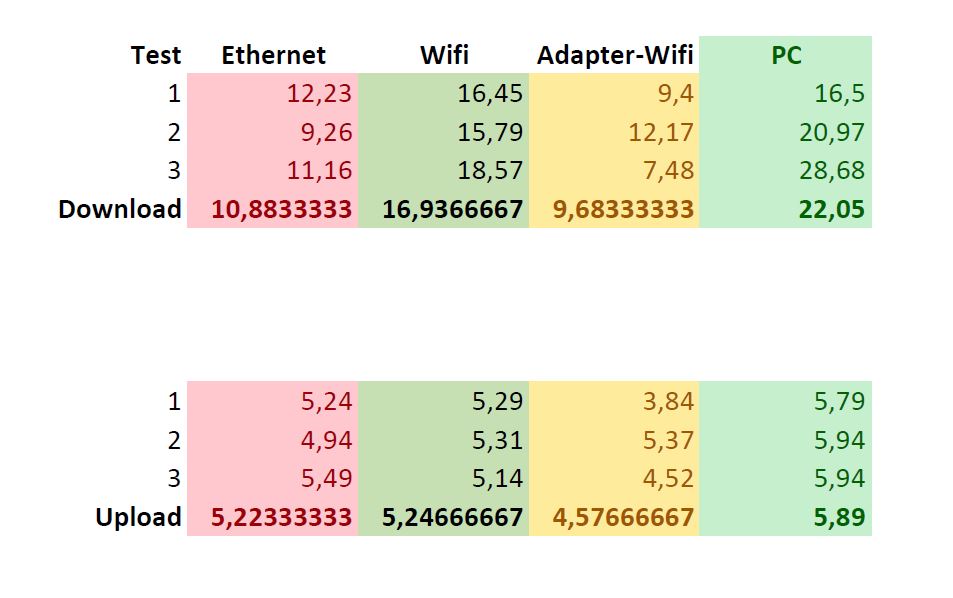 I also did these test some time later and they still said that my internal wifi is faster then my 300Mbps-wifi-usb-adapter and internal ethernet.
My bandwidth should be between 20-30Mbps down and 6Mbps up (at least).
Distance to router is 2 meters, Ethernet-cable is 3m, adapter is AWUS052NH(300mbps).
Is this normal??
Greetings