Using a self-written API, Joshua Krosenbrink gifted the new Usabilla office with the World of Light, a 426 RGB LED-powered map of the world.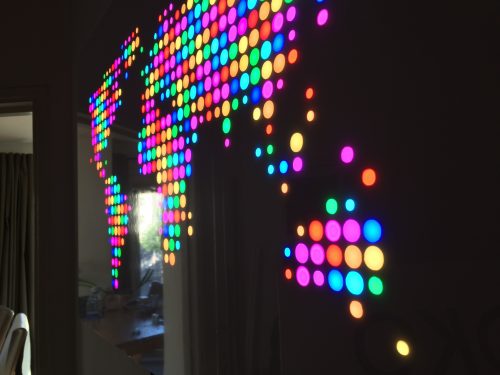 The API pushes user location information to a Raspberry Pi, animating the LEDs in real time to respond to website feedback as and when it's received by the company.
Nice LED wall I built with 426 RGB LEDs and a Raspberry Pi with WIFI. Renders live user feedback that comes in from all over the world by pulling data from the public API. A 'little' present for in the new office.
Joshua spent a decent amount of time using a CNC machine to drill the 426 holes needed, while distributing 30 amps of power to produce the beautiful effect.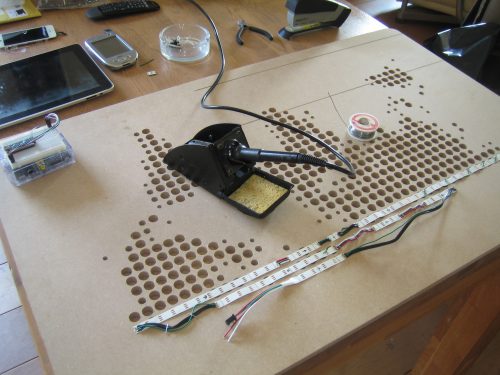 More photos of the build can be found at the project's Hackaday page. While we figure out what we could use this map for at Pi Towers, why not tell us how you would use one in the comments below?