This is a great beginner's project from Red Reef Digital for those new to Node-RED. Node-RED is IBM's browser-based, visual tool – looking just like a flow chart – for IoT programming. It seemed to come out of nowhere a couple of years ago, but it's very easy to get your head around, and we've seen some great stuff done with it. (Winner? Probably the dinosaurs.)
Your instructions will end up looking like this: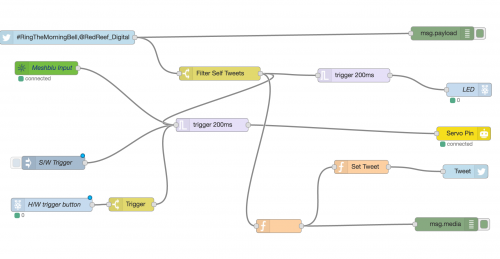 The results being that you can ding a physical dinger by sending a command over Twitter.
Node-RED comes preinstalled in Raspbian Jessie, so you've probably got it ready to go for your Pi already.
The sales bell is a thing many businesses use as a motivational tool. The story goes that back in the Mesozoic, Amazon staff would ring a bell every time one of them made a sale. This worked well for a while, but eventually it had to be turned off, because a bell droning away constantly doesn't make for a pleasant working environment.
(The bell approach remains much more effective than one of those Successories posters.)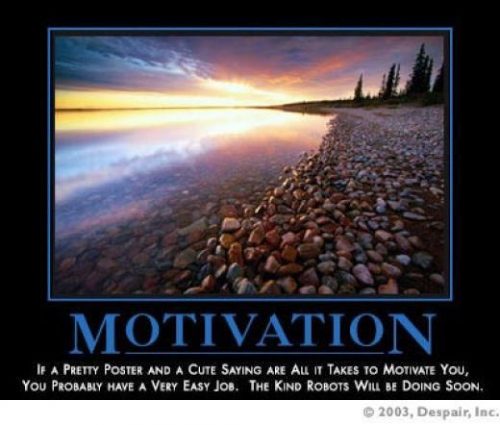 For those businesses selling a human-scale number of items, and who like the motivating tinkle of the sales bell (and who doesn't like a motivating tinkle?), this is a nice way to implement it, especially in a large office with only one bell. Users can send a message to Twitter, and the bell will tinkle. Motivatingly.
Here are Red Reef Digital to show you how.
We love Chase Bank's morning bell campaign for small businesses so much that we built a Twitter-connected bell that will ring every time someone uses the hashtag #RingTheMorningBell. Powered by a RaspberryPi running NodeRED and MeshBlu.
If you're looking for a getting-started Node-RED project, this seems a great place to begin – and it's a project that you can start to build on and adapt very easily. (We're thinking lights. Motors. Sirens.)
Red Reef Digital have made a neat little tutorial, with a parts list, wiring diagrams, code and step-by-step instructions. Let us know if you build this or adapt it; we're looking forward to seeing what you come up with!