Raspberry Pi with cloud vision at Google I/O
Matt visited Google I/O yesterday, and sent back some pretty incredible pictures. This event looks more like a music festival than a tech conference.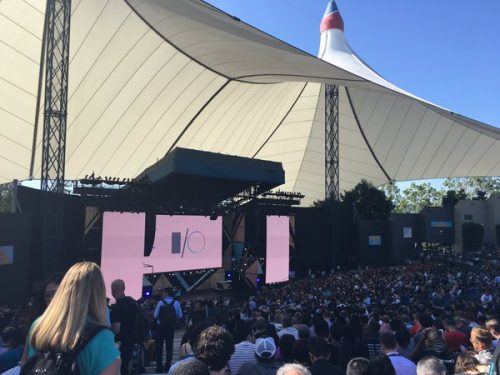 He was sending pictures and excited snippets of text back to Pi Towers all through the event, and then, when he got home, shared this video. I've been so excited about it that I've had it playing on repeat, and we all thought you'd like to see it too.
This is a demo of a Raspberry Pi robot working with Google's Cloud Vision API – and it's got such potential for your projects.
Cloud Vision API provides powerful Image Analytics capabilities as easy to use APIs. It enables application developers to build the next generation of applications that can see and understand the content within the images. The service enables customers to detect a broad set of entities within an image from everyday objects to faces and product logos.
The robot is taking pictures and sending them to the cloud, where they're analysed and sent back in real time. There's facial detection – along with detection of what emotion is showing on those faces. And cloud vision offers you image recognition, so you should be able get your robot to distinguish limes from green apples. You can then get the robot to act on that data – so you could set it to gather apples and not limes, for example.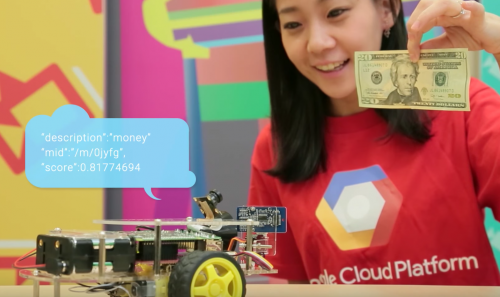 We're pretty excited about the opportunities this API offers makers of all kinds of Raspberry Pi devices. You can learn more here – please let us know if you start integrating it into your own projects!