Pi Zeros are still selling out as fast as they go on the shelves. If you're still looking for one, keep polling Adafruit, Micro Center, Pimoroni and The Pi Hut – they're all getting stock hot from the factory. We hope supply and demand will even out soon!
If you're holding one in your hot little hands and are looking for some project inspiration, here are some projects we've spotted this week. Let us know in the comments if you've done something yourself that you think we might like to feature! Follow the links for more details.
First up, here's ProfExtreme's musical Tesla coil. It's playing a MIDI file. Don't lick the sparkly end.
Tesla coil run from pi zero plays Popcorn from midi file on zero.
Stuff with Kirby (more info at this link to YouTube) has made an AirPlay device with his Zero, a Pimoroni pHAT DAC, and Shairport, so he can stream music from his devices to speakers elsewhere in the house. This is a great video tutorial – thanks Kirby!
I used a Raspberry Pi Zero and a Pimoroni Phat Dac running Shairport to create an airplay device. https://learn.adafruit.com/adafruits-raspberry-pi-lesson-5-using-a-console-cable/overview – Console cable instructions https://github.com/abrasive/shairport – Shairport Github http://drewlustro.com/hi-fi-audio-via-airplay-on-raspberry-pi/ – Install instructions https://shop.pimoroni.com/products/phat-dac – Pimoroni Phat Dac
Matt "Circuitbeard" Brailsford has adapted Frederick Vandenbosch's USB hub mod, and built a simply gorgeous little USB hub integrated with a case for his Zero. These aren't for sale, but you can make your own from off-the-shelf parts: he's provided instructions on his website.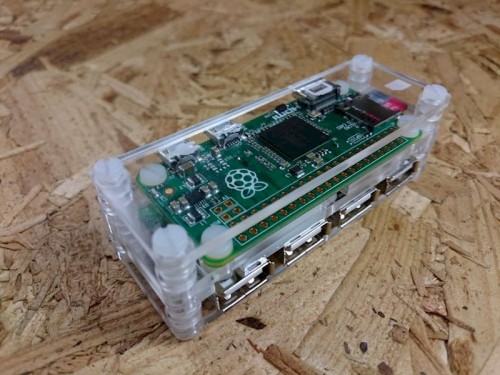 Frederick Vandenbosch didn't just start off the USB hub idea: he also made this thing of beauty. It's a connected information display, and it's just…adorable. Find out how to make your own.
My second Raspberry Pi Zero project! It's a programmable display, allowing you to display virtually anything. For this demo, I programmed 3 different screens: time & date, network settings and social media subscriber count. You could use it to show weather information, email, latest tweet, etc … Have feedback on this project?
Lots of you have been installing Retropie on your Zeros for a spot of retro gaming. The truly dedicated have been cramming their Zeros into old GameBoys, ancient controllers and so on. (The first thing we did with one here at Pi Towers was to bung one inside a NES controller…which we then used to play Sonic the Hedgehog, which was a bit confusing.)
And no more work was done that day. @robthez has put a #PiZero in a NES controller. We less-than-three him. pic.twitter.com/g0bg22DoFF
The neatest and most satisfying Retropie example I've been able to find comes from Craig "W3ace" on Thingiverse. This is a 3d-printed NES controller (you can do the same with a genuine shop-bought one) with a very tidy Zero integration. Find out how to make your own here.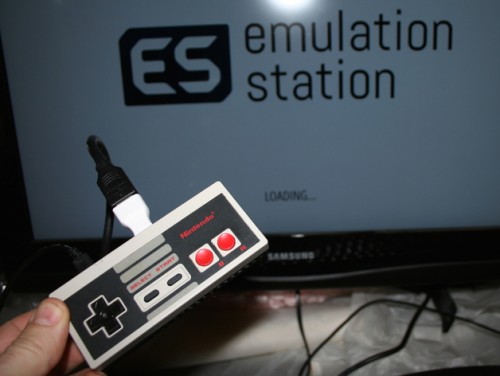 Wordclocks are always a favourite in these parts, and this tiny example is the first we've seen made with a Zero. Dave Saul shows it off here: there isn't a full list of instructions, but we've other wordclock projects here you can borrow from.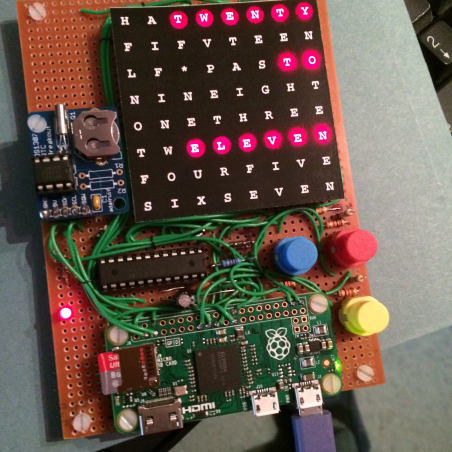 Andrew Mulholland has been working on making the Pi Zero a USB device, so you can program it from another computer. Less glamorous than musical Tesla coils, arguably, but really useful. Read more here.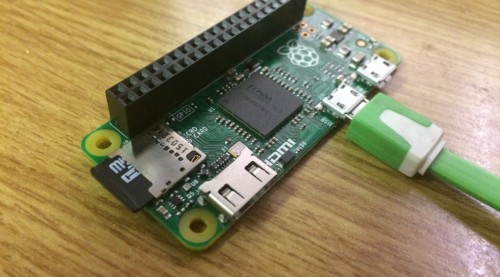 Les Pounder has equipped a very topical robot with a Pi Zero.
A recent hack I built for a future Tech Radar Star Wars tutorial
This next project is TOTALLY ILLEGAL in the UK and in some other countries, where the FM spectrum is locked down: please check your local radio authority before you go ahead and make one. But we thought it was really cool for those who live in other jurisdictions: here are Make's Pirate Radio throwies. Full instructions here.
With the announcement of the Raspberry Pi Zero, we decided to revisit one of our favorite projects, the PiRate Radio. And with the smaller size, we turn it into a Pirate Radio Throwie. Full Project Instructions: http://makezine.com/projects/pirate-radio-throwies/ Make your own USB OTG Cable: http://makezine.com/projects/usb-otg-cable/ Music: http://buttkickermusic.com/ ———————————————————— Visit us on the web!
Finally, ModMyPi has a very nice tutorial on running your Pi Zero off an AA battery pack: especially useful for people making wearables projects.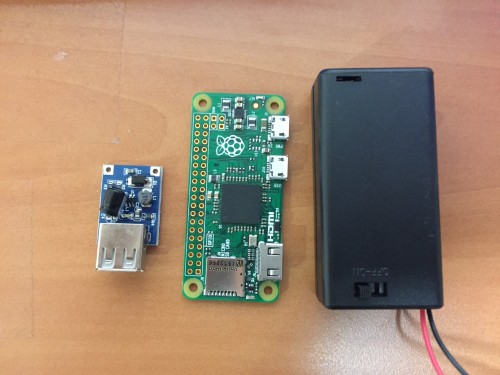 We'll be rounding up more projects as they appear – drop me a line at liz (at) raspberrypi.org if you've got something you think other Pi users would be interested in.