Redditor Hovee has a sense of romance firmly cemented in 1975. With a Google Home device, a Raspberry Pi, a gas fire and the pants-removing tones of Marvin Gaye, he's rigged up his sitting room for seduction.
The setup does not yet open a box of chocolates and a bottle of red wine, or unfurl a rug made out of something fluffy and dead, but we're sure that with some iteration it'll start doing just that.
Instructions here on reddit: https://www.reddit.com/r/homeautomation/comments/5doqs8/ok_google_turn_on_my_fireplace/da6h33o/ I connected my google home to ifttt which does an API call to my raspberry pi running home-assistant controlling my global cache itach which is wired up to my gas logs.
Whats going on here? Hovee's Google Voice is talking to the Raspberry Pi, which has Google's Home Assistant installed on it. The fireplace (which is some newfangled thing that does things my fireplace doesn't) has three positions: on, off and remote control. By switching the fireplace to remote and adding a switch (a nice long way away from the hot fire), the Pi can control both the flames and the music. Hovee has documented what he's done on Reddit.
It was felt by most people at Pi Towers that it would be inappropriate to illustrate this post with that picture of Burt Reynolds on a bearskin rug, however well it captures the mood, so we've edited it slightly for delicate sensibilities.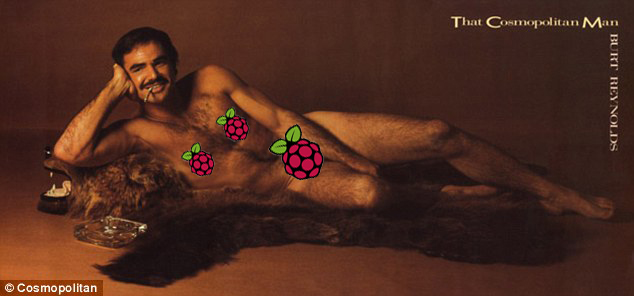 We like projects that involve setting things on fire. Got your own? Drop us a line and you might see it featured here.