Today we've all been running around like squirrels preparing for winter, trying to get organised for a visit from the fella on the right of the picture below, who is holding the Raspberry Pi. We made it in the end: the office is tidy, there are cupcakes, and we're all wearing name badges and sweating gently.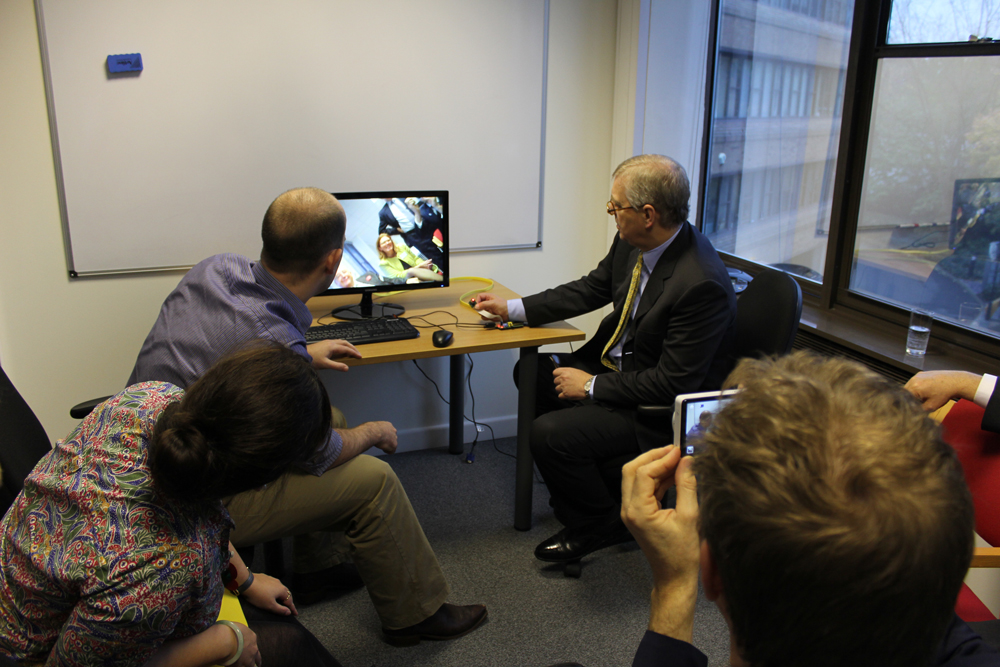 That's HRH the Duke of York, who, in his role promoting and raising awareness of British science, engineering and technology expertise, came to talk to us about what we do here. He's also Patron of Code Club, and we had lots to discuss around our educational mission.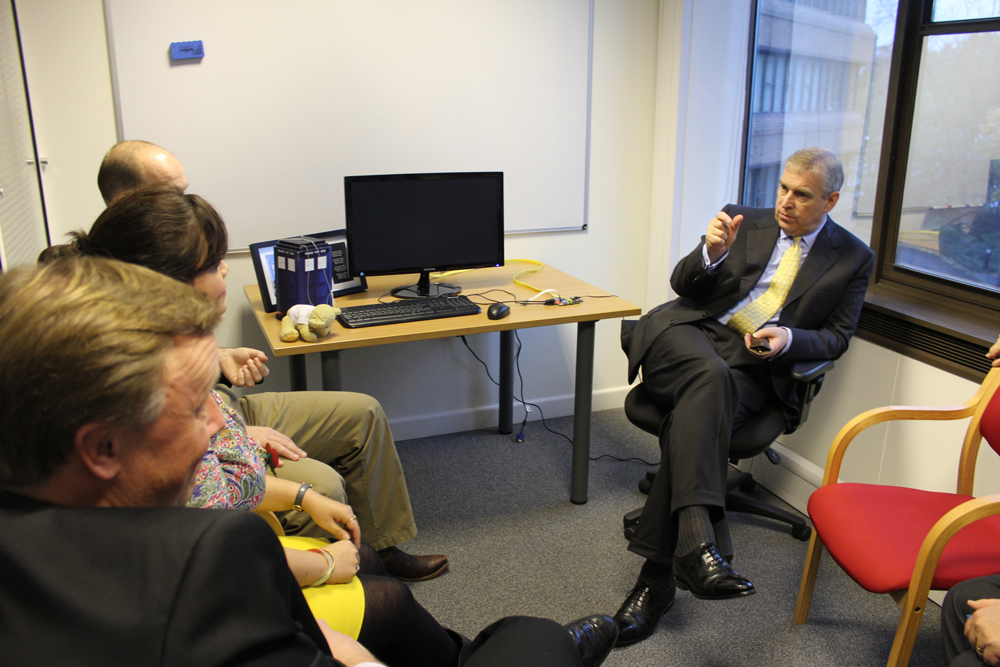 Prince Andrew is the first member of the Royal Family I have ever mimed the plummet of a branded teddy bear from space in front of. This wasn't just a visit for form's sake; Prince Andrew was as well-informed about the background of our organisation; the changing curriculum in the UK; the growth of groups like Code Club, Young Rewired State, Teen Tech and the like; and the need for new young programmers, as any visitor we've crammed into our tiny meeting room. (Although other visitors haven't been accompanied by men with earpieces and suspicious gun-shaped bulges in their jackets.)
HRH left with a Pi, which he promises to use. There is a plate of cupcakes left. We're eating them.