Meltwater (of MagPi fame) has been working on some affordable teaching add-ons for the Pi. He's demonstrating what you can do with one of his little kits with this natty tutorial where you'll be creating your own Python library, and using it to do some low-level control of the GPIO. You'll need one of his RGB LED kits if you want to be able to use your brand new library to play with making disco rainbows (Meltwater's selling them for a very reasonable £14.49, and they're a superb teaching tool) – but if you don't have the kit you can still use the tutorial, with a little adaptation, for your own GPIO projects. And everybody should know about Python libraries, so if you don't, get to it.
When you've worked through the tutorial, you'll have learned how to use Python libraries, and you'll be able to make (tiny) blinky disco lights in many colours. But Meltwater's not doing all the work for you: there are further tasks in there for extra credit and a (pretend) gold star. For extra credit, you'll be working out on your own how to make the LEDS output the first five colours of the rainbow, which, as any fule kno, are red and yellow and pink and green, orange…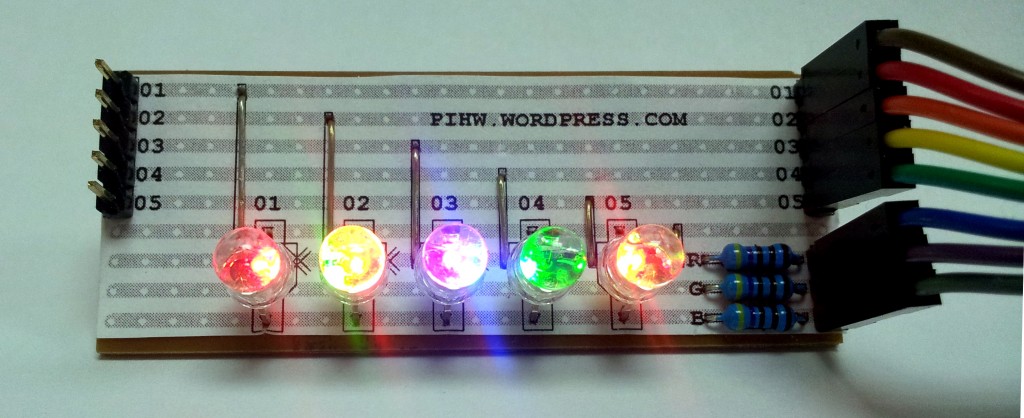 These little teaching kits come with a useful manual too. Fancy sending us one for the demo table, Meltwater?