There have been some people asking for a comprehensive buying guide… apart from the one on the wiki apparently So here is an unofficial pictorial buying guide.  Please offer any critiques that you feel would make it a better guide
So you want to get some yummy Raspberry Pi, but you're not sure what all you need to get this little device off the ground.  You have seen starter kits, but worried they do not have everything you need in them.  This page will help ensure you have all the parts you need to get going regardless of if you are purchasing them all together as a starter kit or one by one.  If you are not familiar with certain aspects of computers I know some parts of this guide might make your head spin, but do not let it intimidate you! Just take each item one at a time and you will have everything you need in no time!
Important: You will only need at most 1 item from each of the numbered bullet points.
1)      First you need the Raspberry Pi itself.
The raspberry PI model B+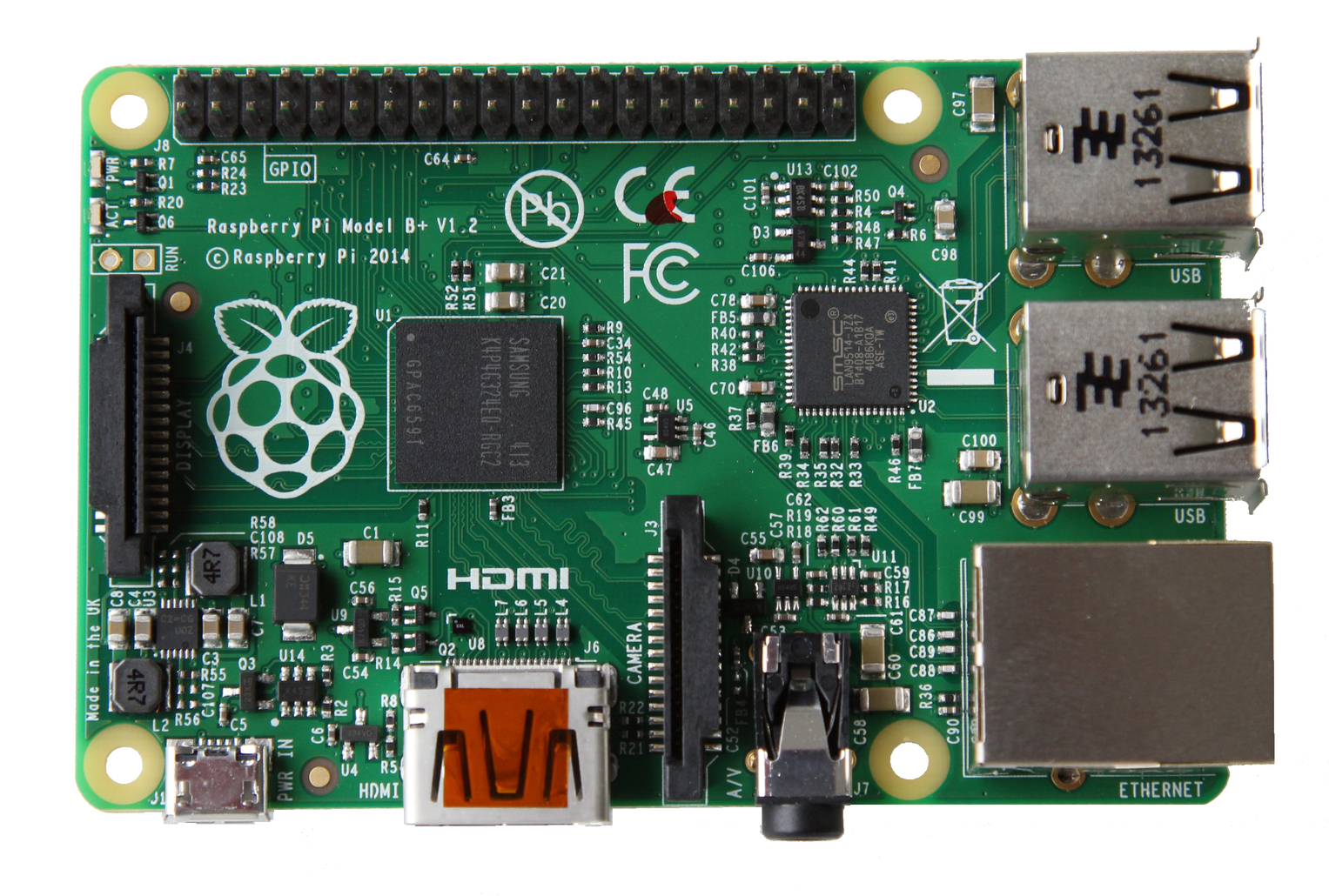 This can be purchased either through Farnell or RS Components, or their re-sellers.
alternatively you might have one of the older A or B models.
2)      Next you need a microUSB wall adapter. 
It needs to supply at least either 500 mA for the model A, 700 mA for the model B or 600mA for the model B+.
If you have the B+ model and are using a lot of power hungry USB devices connected to its four USB ports it makes sense to have a PSU that can deliver a bit more power, even though the B+ itself is more current frugal. Supplies up-to 2 Amperes are useful. If you already have such an adapter you can find out if it gives enough power by looking at the power label on the device itself.  Look for the part that says "Output"
This one says it's 5v 700 mA so it will easily provide enough power for the Raspberry Pi.  Be aware that 5v 0.7A is the exact same thing as 5v 700mA.  If your PSU says 5V 1.5A that's okay too!  while it *has* to be 5V (plus/minus 5%) the mA can be any number that is equal to or larger than 500 mA (0.5A) for the model A or 700 mA (0.7A) for the model B.
You may already have a Specific microUSB power supply, such as a Kindle Charger, iPhone charger, or some Blackberry chargers
 (Picture is depicting a US model kindle charger, be sure to buy one with the right plugs to fit the outlets in the country you live in)
 The second option is you that you can use a USB AC Adapter that you plug into an outlet and gives you a USB port. 
This is a nice solution if you already have a USB cable that ends in a microUSB connection
If you're unsure of whether or not you have a microUSB or a miniUSB cable, it's easy to find out
The miniUSB (on the left) is the wrong one. It's larger and looks like a trapezoid with its sides pinched in.  The microUSB (on the right) is the correct one.  It is smaller and also looks like a trapezoid except it's sides are rounded outward.
Regardless of which power supply you end up going with, just remember to ensure that it says it can output 5V with at least 500mA for the model A and 700 mA for the model B.
On the model B+ the PWR LED now not only indicates that you have power, but also if the PSU has sufficient power (and microUSB cable is okay). If the Brownout detector detects a power overload condition (that is, the voltage dropping below 4.65V) it will turn OFF the PWR LED.
3)      You'll need a USB keyboard at the minimum
If you only use a linux command mode terminal such as the one below, you may use, but don't
need
a mouse!
But If you want to use the graphical User Interface, (GUI) you also need an USB mouse.
4)      You'll need a SD card.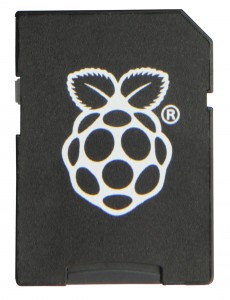 This one is an 8GB micro-SD card in a full size adapter that is currently sold preloaded with NOOBS.
For the model B+ you need a micro-SD card such as this:
Note that the preloaded NOOBS card will work with the model B+ too, if you take it out of the adapter!
The minimum capacity you can get away with will depend on which Linux distro you go with but for Raspbian, the official Raspberry Pi distro, the minimum you can go with is 2GB… usually.  If the manufacturer says that 1GB = 1,000,000,000 bytes then 2GB isn't enough, if they say 1GB = 1,073,741,824 bytes then you'll be just fine.  If you don't know what any of that means… get a 4GB SD card, or better yes, an 8GB one, so you have some extra room left.
5)      Almost done, the only other thing you *have* to have is a monitor. 
We"re going to look at 3 different types of cables.  You only need 1 of these cables so make sure to buy the one cable that matches your TV/monitor and don"t worry about the other two.  First let"s identify which type of video connection is on your TV/Monitor
HDMI in
DVI-D in
Composite input, or SCART input.
If you have a monitor or TV that supports HDMI, then you can grab an HDMI cable
HDMI provides both high definition video and digital audio in one convenient cable.  The raspberry pi only supports up to HDMI version 1.3a.  You can use any version HDMI cable and it will work, but if you buy a lower version (1.2, 1.3, 1.1) there might be some quality you miss out on and if you buy a higher version (1.4) then you'll end up paying for features the Raspberry Pi can't support.
*Note* HDMI cables are now called "Standard" and "High Speed".  If you just want something to connect to your TV/Monitor than get the "Standard" HDMI cable.  It will still give you a great picture (720p/1080i) and digital audio.  If, however, you're hoping to use your Raspberry Pi as a media center, you'll probably find it worth while to go ahead and get the "High Speed" one (it does full 1080p).
If your monitor has a DVI-D connector, it is possible to buy a cheap HDMI->DVI cable and use DVI if you don"t have an HDMI connection. Be wary of similar looking but unusable DVI-A input monitors, these don't work!
DVI-D does not provide sound so you will also need to buy a cheap audio cable (more on that later on in the guide)
If your monitor only has a VGA Connector, you are out of luck! It is
not
possible to buy a cheap HDMI->VGA Cable!!! If you see a cable that is VGA on one end and HDMI on the other it will not work. If you want to go from HDMI to VGA you will have to buy a more expensive convertor box, ideally one that uses an external power supply, like this one.
There are also cheap adapters that attempt to be powered by the PI, but in fact the PI probably won't be able to power them, except when you have a model B+ which has improved HDMI output power capabilities!
With them (on the older models A and B) your mileage may vary! One cheap adapter that does have 5V (over USB) input and which is reported to work well, even without changing config.txt settings is this one: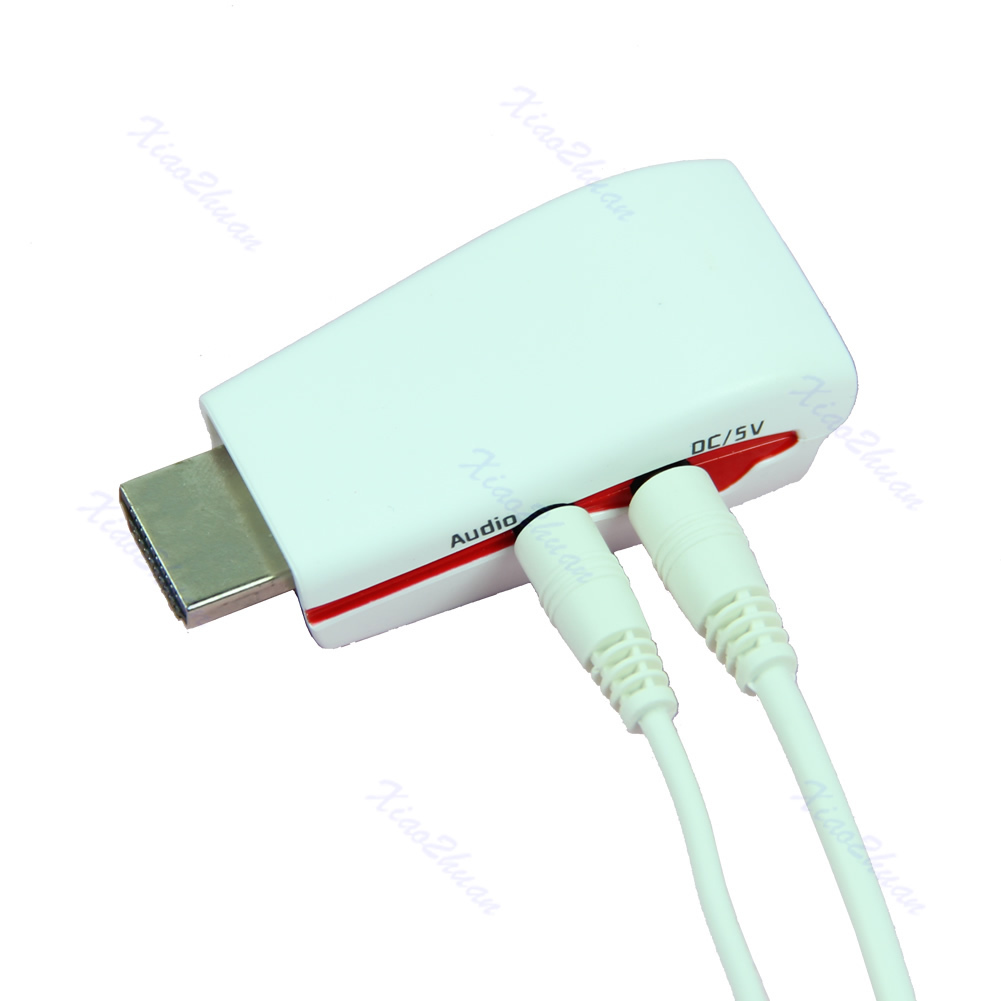 Which can be found here
http://www.ebay.com/itm/New-HDMI-A-Male ... 1c35799eb6
Alternatively, a cheaper solution to get VGA would be to buy a Composite video (Yellow RCA port) to VGA convertor, it's *much* lower quality than HDMI, but it will get the job done (again a cheap cable with RCA on one side and VGA on the other will not be enough to go from composite video to VGA)
If you don't have a HDMI/DVI-D monitor or TV, then you'll need to use a composite cable.  In the states they're commonly referred to as an RCA video cable (they usually have yellow ends).
It provides a much lower quality video connection, and no sound.
or if your TV uses SCART an RCA to SCART cable or adapter, which does support sound.
Especially with the B+ A/V cable you can also use it with a RCA to SCART adapter, like this one:
If you have a model B+ and want to use the composite Video (A/V) for composite video and analog sound, you need an
A/V cable
, like this one:
But note that there are many cables that look
exactly
like this one but do NOT work! That is because the wiring within them must be correct!
The Raspberry PI can use cables designed for the Ipod, or for the Microsoft Zune, but can also work with some "camcorder cables" (but see below)
The tables below count from tip (1) to sleeve (4) of the four pole 3.5mm jack plug.
A real "Raspberry PI model B+" 4-pole 3.5mm A/V output jack cable uses:
B+ wired cable
1 Left audio
2 Right audio
3 GND
4 Video out
Such cables do not yet exist as far as we know.
The most compatible common cable that is on the market now, is also the most common, it uses the iPod or Zune wiring:
Ipod/zune wired cable
1 Right audio
2 Left audio
3 GND
4 Video out
Note that you can make this cable 100% compatible by switching the two audio channels, that is the white and red RCA plugs.
A common cable that is also on the market now, is normally called a "camcorder cable"
camcoder cable
1 Left audio
2 Video out
3 GND
4 Right audio
Note that you can make this cable 100% compatible by switching the video and right channels, that is the yellow and red RCA plugs.
When using a "camcorder" cable, try plugging in the red RCA plug of the cable into the yellow RCA receptacle of your TV and see if you get a picture, if so you can put the yellow plug in the red receptacle, and the white plug into the white receptacle.
Note that no cable you try to use should be able to damage your PI, so you can safely just try.
The cheap ($1.99) cable below is a camcorder cable, and has been tested and is reported to work (with the "camcorder RCA swap").
http://www.amazon.com/Fosmon-Technology-Red-Yellow-White-Connectors-Camcorder/dp/B00HND2FW8
Note that instead of such an A/V cable, you could also use an adapter like this. Normally its more of a hassle to use and more expensive, but you might have one lying around:
Optional items:
6)      If you use the composite (RCA) cable, (or the HDMI to DVI cable) for video and you want sound, you'll need to buy a male to male 3.5mm audio cable.
This is the same connection as your headphones use.
You can also just about use a pair of earplugs, or headphones, (but the model A and B PI's had too little energy to power them so the quality may be bad, this is somewhat fixed on the model B+). A better solution would be a set of external Computer speakers that already have a cable that ends with the male 3.5mm (headphone jack) connection then you won't need to buy this cable.
Alternatively, if you want to connect to your stereo system (white and red RCA (Phono) plugs) you'll want a 3.5mm to phono cable like this one (works on the model B+ too, if you do not need composite video).
(Note: This is assuming you are not using an HDMI cable, HDMI has digital audio built into it and you will not need a second audio cable if you are already attaching the Raspberry Pi to your entertainment center with an HDMI Cable)
7)      Ethernet cable.  If you have the model B, (or B+) and want to hook it into your home network, you'll need to grab an Ethernet cable.
They're also commonly referred to as a Network cable
8)      USB hub. If you want to connect more USB devices than you have ports you'll need to grab a usb hub.  Much less needed on the model B+, but still applicable.
These can be passive (they plug into a usb port and that's it)
Or active (They plug into a usb port then you plug in a power supply)
If you want to plug in a device that takes a lot of power (like a hard drive) and you use the older model B, you'll need to use an active hub. The model B+ is capable of delivering at total of up-to 1.2A to its four USB ports. If you just want to plug in a card reader or a USB stick or a bluetooth or WiFi adapter then you should be able to get by on the passive hub, or the extra ports of the model B+. (although some WiFi adapters are so power hungry they need a powered hub on a model B).
There are plenty more bits you could buy for your Raspberry Pi.  You could get a USB WiFi adapter if you wanted a wireless connection, you could buy the gertboard if you wanted to control relays and motors.  There are cases (from legos to old gaming stations, to laser cut acrylic cases), there are sensors, there are screens, there are quite literally an endless supply of parts you *could* buy for your Raspberry Pi!  However, at this point it becomes a question of what do you want to with your slice of the pi?
{last updated by mahjongg, July 24, 2014 now supporting model B+}